So I've learned that
JD Fortune
has been working on a solo project after INXS stopped touring. As I await to learn more about it, I thought I'd take a quick look back at
Rock Star: INXS
, the show that basically catapulted him to stardom.
In that pic (taken from
Rock Star: INXS
) you can see (from left to right) Marty Casey, JD Fortune, and MiG Ayesa. All three were anticipating the decision from
INXS
on who would be INXS's new lead singer. Doesn't JD look so adorable there? I have to admit though...I was actually rooting for
Marty Casey
at the time.
I was very impressed by Marty's performances. To put it simply, his performances kicked @ss (I wasn't sure if blogger would allow me to publish the actual word I meant - but I think you know what I meant)! One I especially got a real kick out of watching was his dark rendition of Baby One More Time - yes, that
Britney Spears
hit song. Check out the video of Marty Casey's version on YouTube
here
.
While
Marty
didn't win the contest to become INXS's new lead singer, he and his band,
The Lovehammers,
were fortunate to be able to perform with INXS for a great part of the concert tour.
I purchased a CD of Marty Casey and the Lovehammers as soon as it became available. I was quite pleased with the album which included the song
Trees
that Marty co-wrote and performed on Rockstar INXS. It's one album I definitely feel was worth buying.
If you're interested in getting more news and information about Marty Casey, please visit his official website:
You can also check out Marty Casey on myspace:
To hear the demos of
JD's solo music
, you can check out his myspace site, too:
Oh yeah, I found JD Fortune's official website. Here's the link:
I didn't mean to leave
MiG Ayesa
out, but here's a link to his official website in case you're interested in learning more about him, too: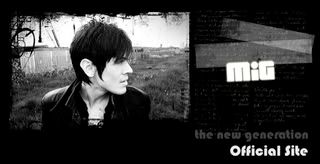 By the way, that's a collage I put together of Marty Casey shortly after Rockstar INXS ended its run. I just thought I'd share it here. (Wow, can you believe that was almost three years ago?!)