This week's BlogDumps topic for Top Sites Tuesday is "Three Things" and this time, I am going to write about three things closely related to my favorite topic - MUSIC. Now I could probably write on and on for hours on this topic (which is why my blog was born -lol!) but I'm going to choose to write about my Three Favorite Solo Female Musical Performers of All Time.
While the majority opinion about me is that I'm a headbanger (and I won't deny that), I do appreciate a wide range of music because I grew up surrounded by music and music-lovers, listening to recorded ones as well as live performances. I also lived in different cultures where local music can be quite influential. So it shouldn't come as a surprise that my three favorite female performers are not heavy metal rockers.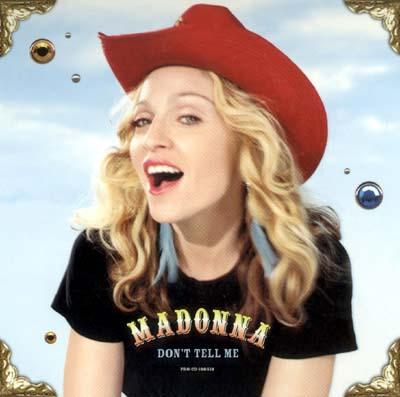 Madonna is my number one female vocalist and performer. She is the ultimate star. She has matured before our eyes from a soul-searching college dropout trying to make her way through show biz and sounding like a teenager with her high-pitched voice and limited vocal range. She literally used her sexuality to gain attention but as she did, she also improved a great deal in her performing skills. Her singing voice also developed to a more full-sounding, deeper tone and quality. She even wrote and composed a majority of her biggest hits. She is amazing! I even sketched a picture of her from her True Blue Album. (See the side bar of this blog for my sketch).
Joan Jett could be close to heavy metal, but she's more of a punk rocker than anything else. And I have to include her as one of my three faves because she is part of musical history. Who can say "I love Rock N Roll" without thinking about her? She was at the top of the Billboard charts with that song for nearly two months in 1982. Or what about that famous "I hate myself for loving you" cry she popularized in the 80s? She wrote and sang a lot of songs that a lot of working class folk could relate to. I love her, too!
Maybe marrying Bobby Brown was the worst thing Whitney Houston ever did in her life. But she is still a mega-talented singer with a history of hit songs that will forever be remembered and used for many occasions (weddings, for instance). Her rendition of The Greatest Love of All never fails to bring a tear to my eye. It was sung with such meaning and superior vocal quality very few other performers can match. I have to say she is one of the best female performers I have ever enjoyed listening to.

Come Join Top Sites Tuesday and be #1 on BlogDumps!
The purpose of this Meme is to encourage
Networking between bloggers to have fun while doing it!
Make sure to visit all the other participants and leave comments.